Script editor
The script editor is used to create, edit and delete the local copies of scripts used by ISIS-Fish.
It can also be used to retrieve new scripts from the server and submit scripts to the server. For these operations the repository must be correctly configured (Menu Configuration / Configuration / Official VCS and Configuration / Configuration / Community VCS)
The editor also checks and compiles the scripts.
Window layout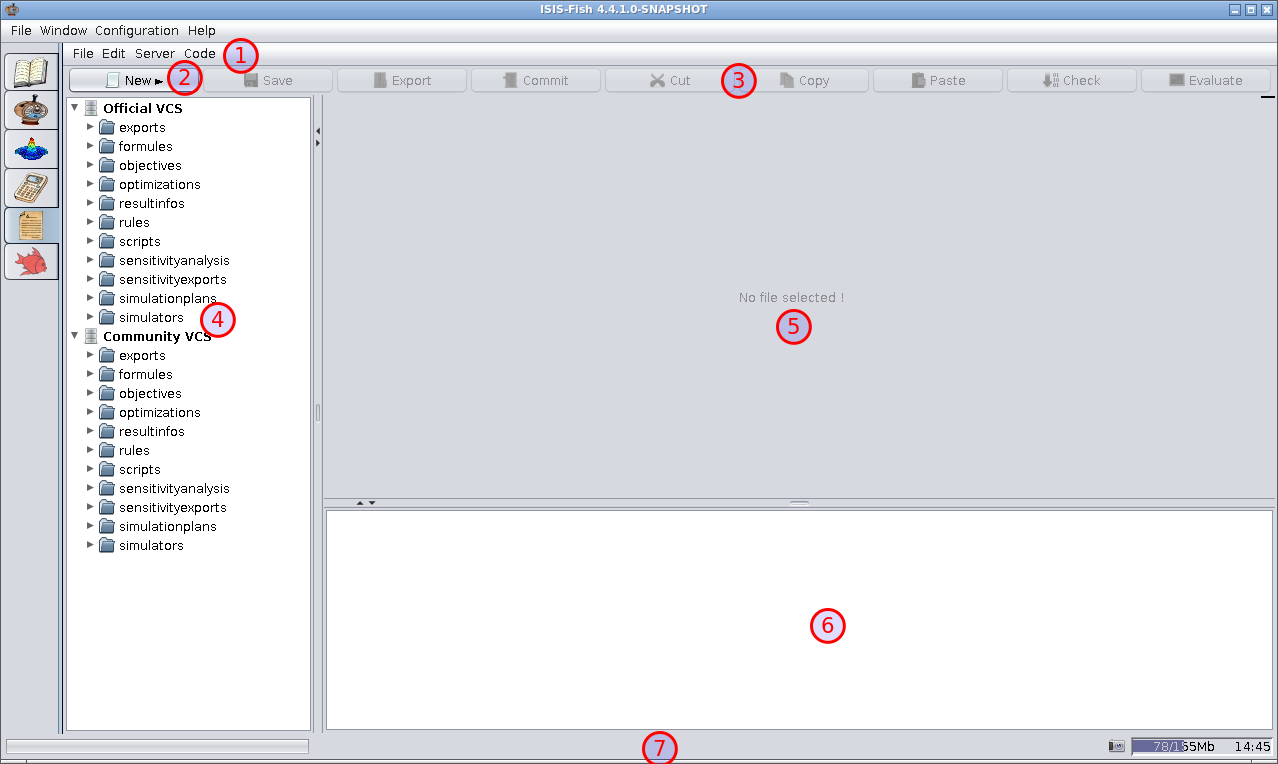 Menu bar – All the actions on scripts.
New – Creates a new script. The type of script is selected from the dropdown list of all the types of script used by ISIS-Fish. New scripts are added to the Community section of the script tree, Item 4.
Button bar – Common actions on scripts.
Script tree – Arranged by repository (Official or Community) / type (/ subtype) / name.
Script editing frame – Displays the script selected in the tree for editing.
Log – Lists the messages from script compilation, diff, etc.
Status bar.